Happy Friday Everyone!
I hope everyone is having a lovely day! I'm super excited because I get to go see Resident Evil:Retribution today! On another hand, I am kind of bummed that I missed International Chocolate Lover's Day (or something) which was on Wednesday. Any old excuse to eat more chocolate is fine by me! Anyhow, today's fashion finds are inspired by Claire Redfield (movie and video game versions!). I hope you enjoy and let me know if you'll be watching the film or not or how it was if you already saw it last night.
Nora James Leather Double Strap Harness Belt; $179
I feel like this one should be on both this post and my previous post for fashion finds inspired by Alice (which you can see – here!) because they've both technically worn harnesses, but alas, I didn't think of it until now. Isn't this one lovely though?!
Urban Decay Naked Eye Shadow Palette; $50
Honestly, who doesn't want this palette? It's the perfect palette for any day every day makeup looks. I can't count the ways and days I've pined for this one! Plus, I think it's so appropriate for Claire because she looks so natural.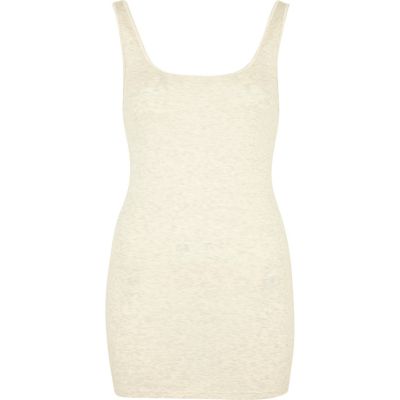 Beige Scoop Neck Tank Top; £6.00
Gotta have those basics! Claire wears a lot of earthy tones and beige colors so this is a great piece to highlight that. Plus, it's super affordable and looks comfy which you really need to be if you're out to kill some zombies, you know?
Alicia Silverstone for Juice Beauty – Simply Flawless Pressed Powder; $24
Tripp NYC -Fishnet Underlay Jeans in Black – $65
I've seen Claire with ripped jeans in almost every Resident Evil. Though it's not too prominent in the VG version of her; in the VG she actually sports ripped jean shorts instead, but I like this look better, especially with how these have the fishnet underlay. It's punk chic!
Beige Notch Lapel Biker PU Leather Zip Vest; $36.16
I love the sort of punk biker look that Claire has in the films. She looks so improvised, but it really works. I love the down to earth, yet punky look they give her!
Faded Coral Scoop Neck Tank; $27
Again, with the basics. Every female (and males too, actually) almost always has some kind of casual tank on at some point. Basic earthy tones really seem to be the look of Claire (at least in my mind).
Knitted Cord Cuff Bracelet; $33.88
As I said, earth tones seem to be a theme with Claire in the films for me. And it could be that it's just me, but whatever, I really like it!
So that's all for my Claire Fashion Finds; what do you guys think?
Is there anything in particular that you imagine Claire Redfield to be wearing ?
Will you be going out to see Resident Evil:Retribution tonight like me?
❤